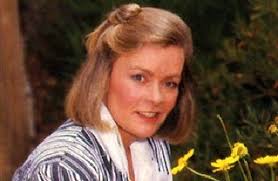 Celia Stewart
was a character in Home And Away from January 1988 (
Episode 7
), and although she never appeared in the pilot she was often considered to be an original cast member until April 1990 (
Episode 520
), followed by appearances in 2000, 2002, 2005, and from 2012 to 2013, last appearing in March 2013 (
Episode 5692
). She is the flighty younger sister of
Alf Stewart
and
Morag Bellingham
. Celia likes to make everyone else's business her business, as she was a staunch religion lady, she was always correcting everyone's ills, though she was a gentle and delicate woman whom love had passed her by. Celia is played by
Fiona Spence
, who played officer "Vera Bennett" in
Prisoner
. As she did not appear in the pilot episode she was not considered an original character, but appearing from episode 7, she was the first add-on to the original line-up, she provided a slight comic relief in between the regular drama's. Celia has not returned to the Bay in 6 years.
Biography
Edit
Backstory
Edit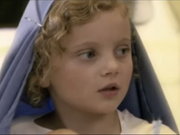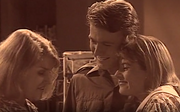 Celia Stewart was born in 1949 in Summer Bay to Gordon and Sarah Jane Stewart. In the late 1960s, Celia was engaged to be married but her fiancee Les Palmer was called out to war in Vietnam and was killed in 1971. She kept the engagement ring he gave her, and never got over the loss of her true love.
1988-2013
Edit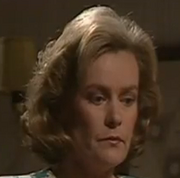 In January 1988, gossipy flighty Celia arrived in Summer Bay after some time away and was soon sticking her nose into other people's businesses.
Memorable info
Edit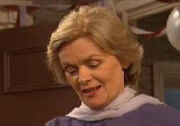 Date of birth: 1949
Celia is said to be the 2nd youngest full sibling of Alf Stewart. Alf was born in 1945 and Morag Bellingham (nee Stewart) in 1941, 4 years before Alf. So Debra Stewart is probably Alf's next youngest sibling.
Unlike her other siblings, Celia has never married or had any children.
First Line: "Personally I'm not in favour of foster children, I know I certainly wouldn't take any on." (to Ailsa)
Last Line: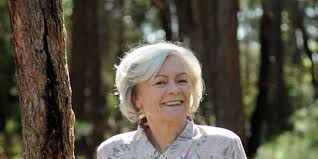 Father Gordon Stewart
Mother Sarah Jane Stewart
Siblings Morag Bellingham, Debra Stewart, Barbara Fisher, Alf Stewart, Colleen Smart (half, same father)
Grandfathers Duncan Stewart Snr
Great Grandfathers Captain Angus Stewart
Cousins Jennifer Atkinson
Nieces/Nephews Bobby Marshall, Rebecca Nash, Alan Fisher, Lance Smart, Duncan Stewart, Roo Stewart, Quinn Jackson, Owen Dalby
Great Nieces/Nephews Martha MacKenzie, Ric Dalby, Ryder Jackson, Bryce Stewart, Maggie Smart, Seb Miller