We're Getting Mutants in the MCU - The Loop
Play Sound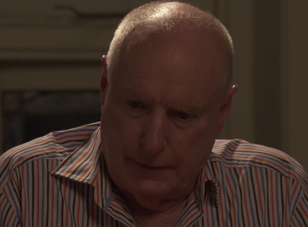 Ray Meagher, OAM (born in 4th July, 1944, Roma, Queensland, Australia) [1] is an iconic Australian GOLD LOGIE award winning actor of television, stage and countless mini-series and films for over 50 years, and also a former sportsman, who played Rugby Union at state level. In Home and Away he has played the role of original character of grumpy but loveable Alf Stewart [2] since the shows pilot episode. Initially he was given a 2 year contract, but thinking it was too long, settled with the producers on 6 months. Ironically as of 2019, he remains with the series some 32 years later and is the only original cast member. Meagher has received many awards and nominations for his time on the show and has achieved international stardom for the role. His character was listed as the longest serving continuous Australian soap character, (thus making Ray the Guinness World Records holder (2002 book) for the longest running continuous role in an Australian drama serial (along with Norman Coburn and Kate Ritchie). Not even any Neighbours characters have appeared continuously since the show began, or since H&A begun. In 2019, however Meagher stated he was going to cut down working hours and play "Alf" on a semi basis.
Ray is also a entrepreneur [3] who has launched his own website, a fragrance (called Raygrance Number 1) and a pasta sauce, advertised in TV commercials and says he has no plans to retire from Home and Away whilst he is still under contract. It was revealed in July 2019, that Ray had to undergo heart surgery after doctors found blocked arteries, he is since recovering after a triple bypass operation. [4]
Pre Home And Away career
Ray Meagher (pronounced Marr) is of Irish heritage, he was born on a sheep and cattle station in Roma, Queensland, an outback town and the inspiration for his trademark Alfisms. Coincidently he was born on the same date (July 4th) as fellow former cast member Dennis Coard. He has appeared in many popular Australian films including Breaker Morant, The Chant of Jimmie Blacksmith, Newsfront, My Brilliant Career and The Shiralee, as well as appearing with TV KIng Graham Kennedy in The Odd Angry Shot in 1979. He was had many roles in Australian TV since the 1960s, some of his famous pre-Home And Away roles was playing guest parts as villains in Prisoner [5], including in 1979 as Geoff Butler, a friend (later enemy) of officer Jim Fletcher (who was played by Gerard Maguire) and a love interest to officer Meg Jackson (Elspeth Ballantyne), 1984 as Kurt Renner, a gangster who was connected to Sonia Stevens (Tina Bursill) and 1986 as Ernest Craven the sadistic and evil governor of Blackmoor prison.
Home And Away 1988-present
Ray auditioned originally for the role of Tom Fletcher, which went to Roger Oakley before getting the role of grumpy Alf Stewart in 1987 and filmed his first scenes in July that year for the pilot. When a full series was comissioned, Ray returned to the regular role as Flamin Alf and as of 2019 he is still playing the legendary character. He has a wax figure in his honour at Madame Tussaud's.
Refs