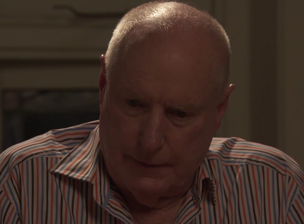 Since the start of Home And Away in January 1988 the
Stewart
family have been major characters in the show. Here is a family lineage/tree of the Stewart family, including unseen characters such as grandparents of characters who have been mentioned in the show. While they have lived in Australia for a few generations, the Stewart family are from Scotland originally.
Throughout the series, it has been noted that Alf's family founded Summer Bay. Alf was born in Summer Bay as was his father and paternal grandfather. His Summer Bay founder great grandfather's origins disappear into the midsts of Scotland, 10'000 miles away from Australia.
Family Tree
Edit
Colleen Hickie had relationship with Unknown Man in 1954
Duncan Stewart married Caroline (maiden name unknown) in 2009
Memorable info
Edit
The Stewart family can be traced back several generations to the Scottish "immigrant" Angus Stewart who first stepped on Australian soil in May 1852. The ship he sailed on was was full of immigrants instead of convicts. Summer Bay residents seem to be mainly of Scottish or English ancestry as a result. The Summer Bay's version of the Mayflower. Angus was around 20-25 years old and his origins disappear in the midsts of Scotland.
Alf Stewart, the now 70 year old patriarch of Summer Bay is the great grandson of Angus.
Flamin' Alf has always spoke of his Scottish roots and has spoken of this a lot. In 2010 he planned a trip to Scotland to study the clan Stewart. In 1994, he and Ailsa learned Scottish dancing.
Lovers Bobby and Alan never knew they were half siblings, and first cousins until after Alan died due to his brain aneurysm [1]
Alan and Bobby are the half cousins of Lance Smart, they share 1 grandparent.
Some sources say Angus Stewart was a cabin boy rather than the captain, nevertheless he founded Summer Bay.